The history of e-books dates back to decades, having undergone inventions and re-inventions. In 1971, Michael S. Hart, known as the popular inventor of the first e-book, was given a copy of the United States Declaration of Independence. He later typed the text into a computer and made it available for others to download via ARPAnet.
Amazing, right? Well, and smart too, because it didn't stop there. Years later, organisations began to develop commercial e-readers to use digital technology for reading. This led to the creation of many more reading apps on digital devices that we see today. Invariably, the idea of digital publishing was birthed so we can read books on various electronic devices without carrying paperbacks around.
Imagine for a second that there were no e-books and you had to get hard copies of all the books you read.
As important as publishing e-books is, there is no point going through strenuous processes to make it happen. Certainly not in this digital age! This is why TEBEBA Books, one of the leading publishing firms in Africa, has made the e-book publishing process as simple as can be for everyone. So, if you are just starting out as a writer who wants to publish an e-book, there's no need to create a fuss. You are safe on TEBEBA Books, even as you go through the steps I'm about to share.
Let's Begin!
Without a story or book to publish — well, I'm afraid — you're not ready yet. So, put first things first and get your book ready, either as a PDF or a Microsoft Word document.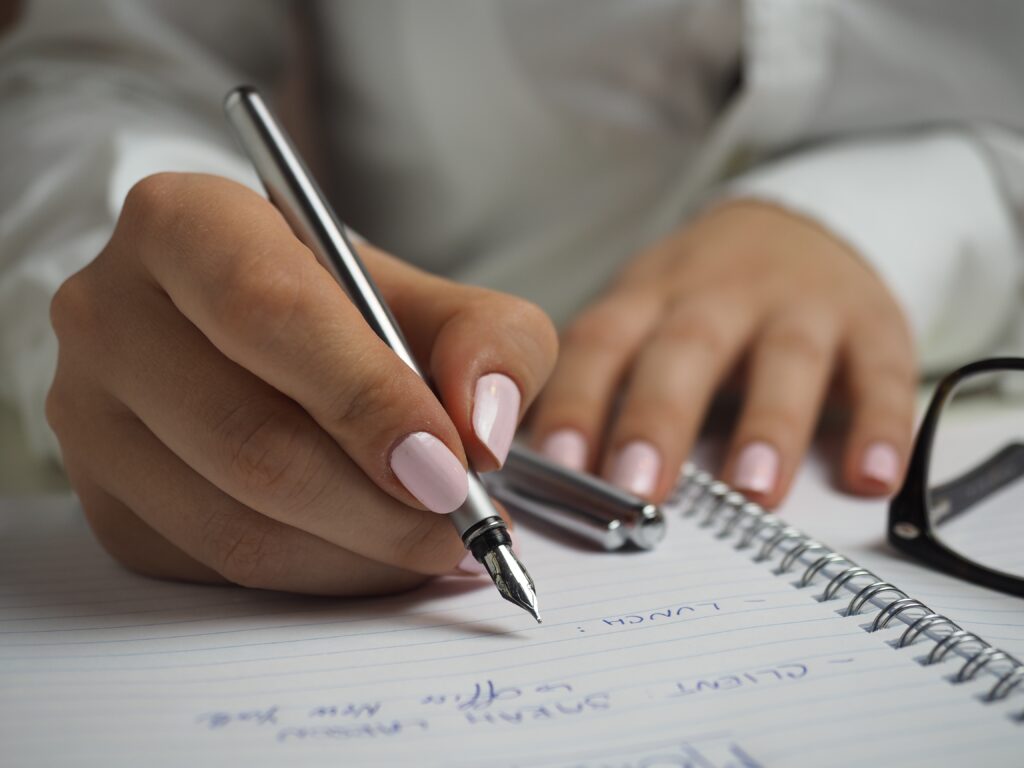 Also, you don't have to worry about the category of your book. There are various categories of books on TEBEBA Books, ranging from fiction to non-fiction and sci-fi. Whichever niche is yours, your story or book is welcome.
If you already have an account with us, you don't have to create another. You only have to log in.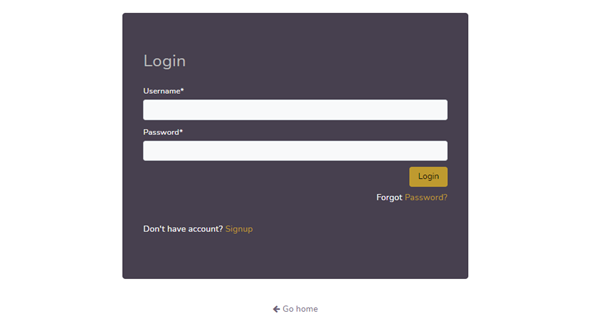 However, if this is your first time on TEBEBA Books, your next step is to create an account with us. You may do so here.
Convert Your Book Into E-PUB
Only ePUB files are acceptable for publishing on TEBEBA Books. So, once you are done registering, proceed to convert your book into an ePUB file.

The first time I tried converting my book into an ePUB, I struggled with it for days. There was no online converter that worked, until I found two major ways that didn't fail me. First, you may do this conversion via Google Docs (on a PC), by downloading your file as ePUB, or convert it online.
Upload Your E-book and Book Cover, and Set Your Price
Now that you have your book converted into the acceptable format, the next step is to upload your e-book on the platform. Once done, upload your book cover and set your price by populating the fields here. Meanwhile, ensure that you have an appealing book cover that is able to enthral your audience at first sight.
This is because many times, book cover designs are able to put off readers regardless of how interesting the book might be. On the other hand, beautiful book covers are able to attract an audience, even if the book content is not as amazing as the cover looks. So, take a cue: if you have an interesting book, make sure your book cover amplifies the book's awesomeness to your audience.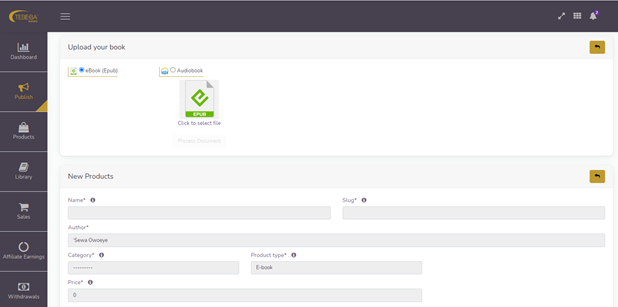 Meanwhile, if you have uploaded your book but need to make certain changes, you may go to your dashboard and click on products. There, you will see the book you have uploaded and will be able to make the changes you want on your book cover, the book itself, or pricing.
Here is the last step to publishing your e-book. After following the first four steps and populating all required fields, create your e-book. Then, enable it on the product page so it can be visible on TEBEBA Books.
With these steps above, I am certain you have no worries getting your e-book published on TEBEBA Books. Would you like to check out some of the e-books and bestsellers we have had over time? Visit here. Or would you like to be the next bestseller? Come on in and let's make your publishing dreams come true. Do you have opinions to share or questions to ask? Please, share them in the comment section below or send a mail to [email protected]