Research from the Business Research Company has it that e-books sales is fast growing in global established markets and have generated higher revenues than physical prints. Obviously, we now know that digital technology is gradually taking over the conventional method of printing.
Book publishers now explore their chances to fly by publishing electronic books, while authors, writers, and readers are left to enjoy the benefits that come with these digital changes. It is therefore safe to say there are many reasons for you, as a writer/author, to leverage available digital publishing platforms to publish your books.
But while you do this, bear in mind that you need to look out for a publishing platform that can efficiently serve your needs. And if you are a newbie, you are probably in the middle of nowhere, trying to figure out the platform to publish on, and why. Don't worry, you are not alone.
First, planning to publish on a digital bookstore would have you consider your potential costs and benefits. I'm sure you don't want to publish/sell your book on a platform nobody engages with.
Most importantly, you should look out for platforms that can offer you the relevant assistance from the very start of your publishing process to the continuous promotion of your book, just like we do on TEBEBA Books.
Of a truth, there is every reason to publish your book here, and I bet you would love to know!
#1: We Have Your Preferred Format
From e-books to audio books and paperbacks, you can decide to publish your book just the way you prefer. You may even publish in either or all of the three formats. With e-books, you can trust that you would have a wide readership comprising anyone, anywhere in the world. While audio books give your readers the advantage to listen to your book on the go, paperbacks would make them feel the tangibility of your book.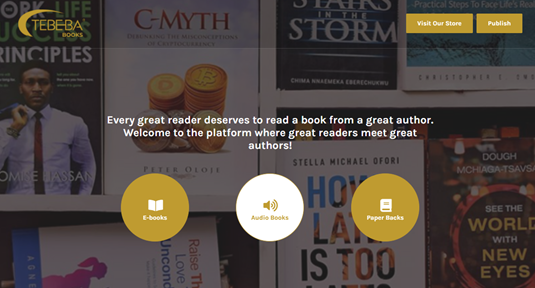 Already, you can tell that not every publishing platform has this exciting feature. But with us, we know just how to realise your publishing dream in every possible format.
#2: Speedy Publishing Process
If you have ever published with a printing press, I'm sure you would appreciate the place of speed in meeting your publishing deadlines.
If you are publishing an e-book, you need just 3 things. For audio books, you only need to trust us to create the audio format of your book and for paperbacks, we've got you totally covered as we work within the agreed timelines. The good thing is, we focus on giving you efficient and excellent results, bearing the urgency of your needs in mind.
#3: Publishing is Easy
Well, to be honest, publishing is not easy everywhere. That's why you should publish your book where it's easy to do so. Following the guidelines on TEBEBA Books, publishing is now something so easy that you can do all by yourself.
If you need help with publishing on TEBEBA Books, you may check out these blog posts for directions.
#4: Get All the Promotion You Need
Publishing your book on the Bookstore avails you of the benefit of having us promote your book for free on our website and across our social media platforms. In other words, you don't have to stress yourself with promoting your book if it was published on TEBEBA Books. You are in for all the promotion you need.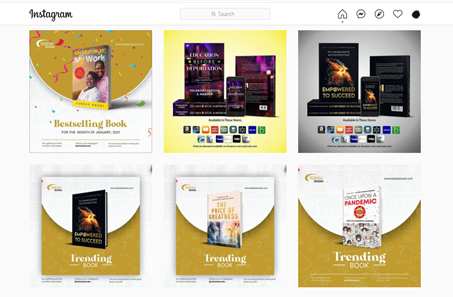 So, What's Stopping You?
Really, what's stopping you? Already, you have many reasons to publish your books, but you have every reason to publish on TEBEBA Books. So, are you an author who wants to publish your e-books with us? Click here. Are you interested in converting your book into an audio book? Visit here. Or do you wish to publish paperbacks? We have amazing offers for you here. Get started with us!