On today's edition of exclusive interview with our wonderful authors on the Authors' Corner, we bring to you the author of the book titled "Young and Lethal", JALLO GODWINS. Join us as we rub minds with him on his perspective about the youthful age and how to maximize the opportunities that abound for the youngsters.
Please, can you tell us a bit about yourself?
I am Jallo Godwins Luther, pals call me Jaz-b while friends and business colleagues call me Jallo (surname)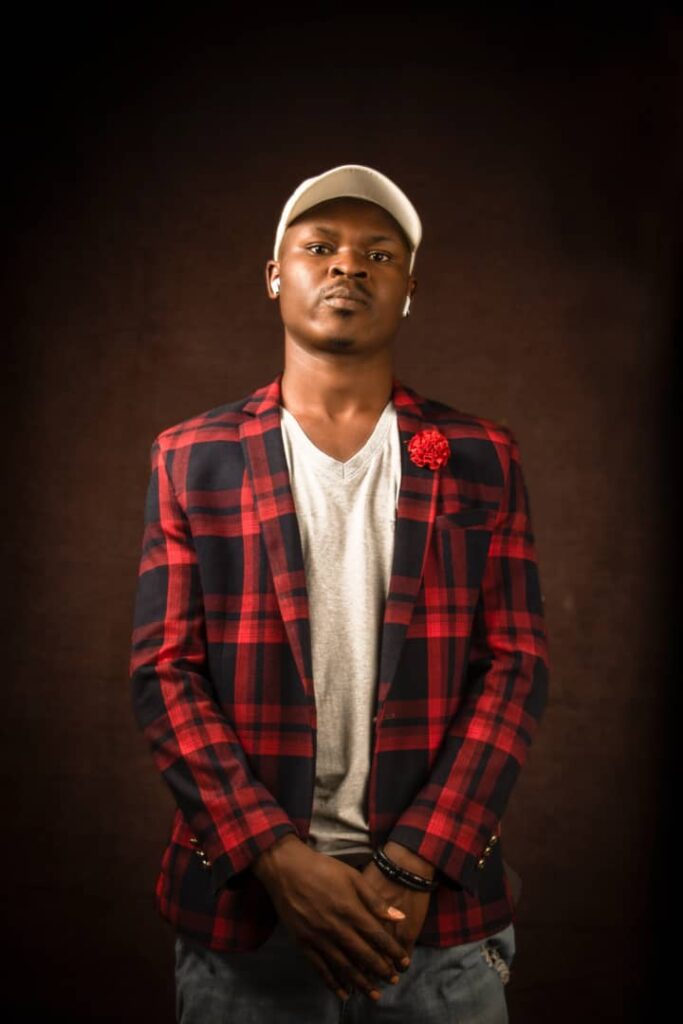 When did you first realize you wanted to be an author and why did you decide to be one?
Sometimes ago during my birthday, I got a birthday gift of a jotter from a friend. I didn't know her intent of the gift but it dawned on me that she saw something in me which I am not aware of.
Prior to that I have never thought I would be an Author. But for long I have had a burning desire to reach young people with a message.
Can you tell us a bit about your journey as an author? What were the struggles or challenges you've encountered and surmounted along this journey?
Managing of ideas… When writing, multiple ideas clouds my head and most of them are usually lost before I finish with wat I have. I battle with which idea to finish with first. This is one of the biggest challenge I encountered.
Then I discovered that I could write those ideas in my reminder note and continue with them later. That became my biggest flex (win).
How did you come across TEBEBA Publishing firm and why did you choose TEBEBA as your publisher?
I had a trustworthy friend who believed in my ideas; I discussed the project with him and he recommended I check out Tebeba on Instagram and contact them. I then noticed Tebeba services is way too friendlier than the previous publishing firms I've contacted. Then I decided to give them a go and it was worth it!
Now, let's talk about your book Being Young and Lethal, What inspired you to write the book?
BEING YOUNG AND LETHAL came from my desire to live my youthful years complete and fulfilled without destroying my future.
What is your book about and who is it for?
Growing up without an immediate role model, it was quite difficult to understand which path leads where. Whenever I reminisce on where I came from and what I've got to deal with, I recognized that those things shaped me. I saw quite a number of my kinds out there, then I decided to share with them from my little cistern as we navigate the maze of life.
As a young person, how should one face life challenges to turn it around to their advantage?
Throughout the course of history are men/women who have testified about how their struggles became their greatest weapon. When faced with a challenge or phenomenon, instead of seeing it as a means to an end we have the power to look from a different position.
What are those tools available for youths within them, necessary to make better their future which is being neglected by many?
The tool of Gift/Talent! A wise man observed that, "A man's gift will make room for him before great men."
The hall of Fame today is filled with men and women who recognized that they have something that the world needs. So they honed and refined it through constant and persistent practice and that made a place for them amongst great men. The problem with many young people today is that they look down on what they have. They want the popular talent that everyone likes. It's hard to be different these days and it takes great courage to be.
How can one get over the problems of dysfunctional parenting?
Dysfunctional parenting creates a huge void in the overall upbringing of a child. It is the biggest phenomenon in our days, and I cannot categorically state the ways to get over it. Nevertheless, I know from personal experience that life will always hand you with an opportunity. For me, it brought men who became my role models. Some of them I know personally some I haven't met yet.
Parental love cannot be replaced but sometimes giving what you never had helps bring healing. Loving and giving your kids if you have any the attention you ever craved for helps bring true healing.
What does it mean to be educated?
Someone I look up to with great reverence observed education to be "the gathering of requisite information, tools and skills that will lead to a successful life."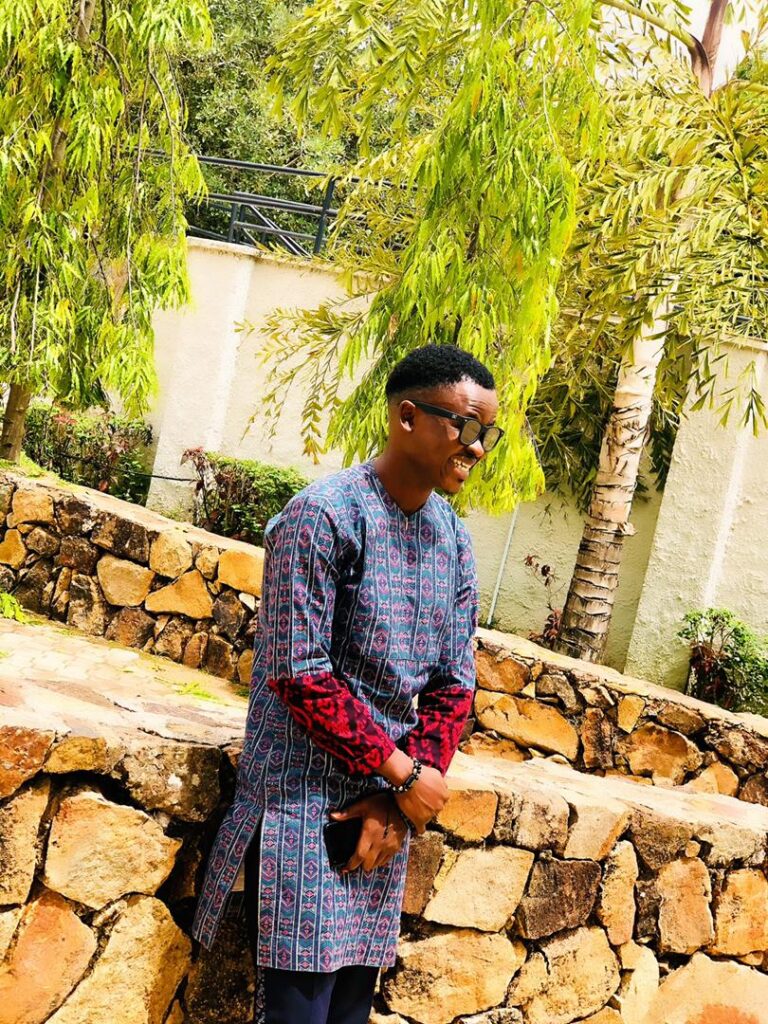 Investor's mentality, why is it necessary in youths today?
I remember when I was finding my path, I heard the late phenomenal speaker Dr Myles Munroe say, "Our job isn't a place to pitch our tent but a bridge to our desired destination."
He further said, "We don't save to solve an impending problem but to invest in ourselves, our dreams and life's goals."
That was when I knew that my backyard laundry business was not the end of me but a bridge to my destiny. So when I have a job it should be a means of me sponsoring my vision, my career or ministry. Whatever it may be, the investor's mentality says, seed aren't for eating but sowing.
In the midst of all the noise of this present age, how can one find his/her identity?
I always tell people that self-esteem is a personal issue. Hence, no one should depend on outside influence to make them feel important. Many of us would be doing just fine in managing identity crisis if only we know that it is a battle everyone walking the earth faces.
Some of us thought that when we attain some stages in life then we'll never battle identity crisis again. Truth be told, I've met with some high and mighty who despite their achievements still have a feeling of inadequacy. That goes to attest the fact that material and social achievement doesn't validate a healthy self-worth.
To me, knowing that I'm not the only one going through so and so gives me the boost to be me and never be ashamed of it.
How can youths attract to themselves what they want in life ?
My mentor would always say at the close of all his speech, "You can BE, DO AND HAVE whatever you want"
The power of attraction is to first BECOME. If I want to make it big in the cooperate world I must learn the cooperate world lingua. I cannot approach a potential investor who might invest in my ideas and be speaking ghetto language to them. That would as a matter of fact prove me not serious and ill-prepared. We basically attract what we've become and becoming is attained through learning.
What inspires all you do today?
MY STRUGGLES!!!
My struggles basically inspires me. My struggles to rewrite the narratives and help others going through same keeps me on track.
What has been your most memorable moment so far while working on your BOOK PROJECT?
Hmm… I think my memorable moment is when I got three different designs of my book cover to choose. It was like a dream of the night.
As an experienced author, what advice do you have for someone who wants to get his/her book published?
(Laughs) Experience Author? Where I experience abeg?
Well, I would tell that person that the feeling is exhilarating when you finally see your name on print. Seeing your ideas come to light gives some sense of accomplishment that words cannot describe.
Note that while you're at it, please be aware that before the author in you came alive there was you. So don't allow anyone put a tag on you. People have a way of expecting you to act a certain way because of what you do. Shocker alert; "You are not what you do!"
Remain true to yourself!
Which authors do you admire?
Bishop TD Jakes, Wallace D Wattles, Steven Covey and Robert Greene.
What is the best piece of advice you have received as an author?
BELIEVE IN YOURSELF!
Where and how can we purchase your books?
The book which is in E-format can be found for purchase in Amazon kindle and Tebeba store, following the link below
https://tebebabooks.com/store/details/113/
Kindle:
Twitter: @jazbms1
Contact: 07038162443
What are your final words to the audience?
LIVE!!! Live life on your terms. Accept your flaws, and forgive yourself as fast as possible. You can't control life's outcome so stop trying.
Do you want to become an accomplished author?
Have you been longing to publish your works for the world to read?
Have you been finding it difficult to make money as an author?
To enroll in our Online school, join Tebeba Academy.