Publishing can be the next best thing after sliced bread — but only if you are publishing on TEBEBA Books. And before you think of arguing, I bet that a tour around the bookstore will quell your doubts.
TEBEBA Books has made publishing a lot easier. Many proofs abound to this, chief of which is that you need just a few things in place to publish. Good news: you only need 3 things — yes, just 3 — to publish.
Let Me Show You!
#1. Your Registered Account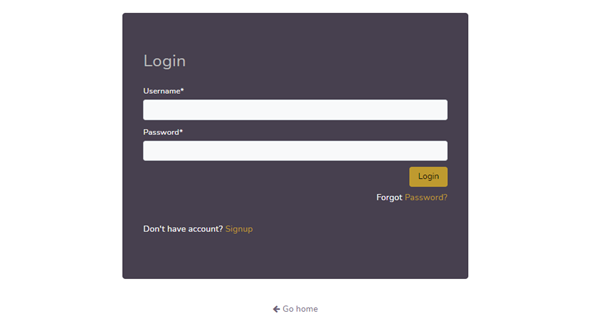 Signing up is your first step towards publishing on the bookstore. The reason is simple: you need a registered account to proceed. You can click here to sign up and get notified via mail of your login details. And that's all. You have your registered account! (This is quite easy to do, or don't you think so?)
#2. Your Book
Your story is essential but having a killer story in your book is more essential. You don't want to write a book that no one will read, do you? So, ensure that your book is engaging, starting from its title. It is important that you are not just consumed by the idea of being a published author while your book isn't of global standard.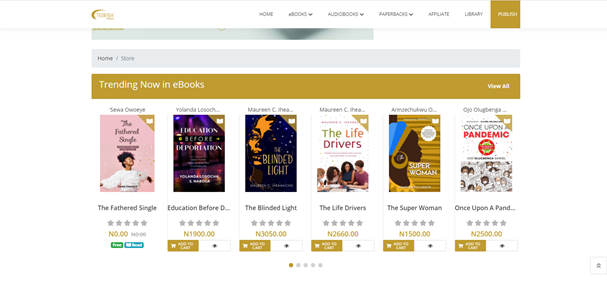 Everyone, including you, has a story to tell. It doesn't matter that it was written in a corner of whatever part of the world you are in. What matters is that you have a story whose quality and standard can stand shoulder to shoulder with any other story in the world. Well, it is not as difficult as you may think. TEBEBA Books is always your plug in this. We have a wide range of books in various niches that have become globally recognised over time.
#3. 3 Minutes of Publishing
Yes, just 3 minutes. First, do you have your file converted to ePUB? Do you have an appealing book cover design? If yes, you're good to go. In 3 minutes, you can seamlessly get your book (ePUB file) uploaded, together with your book cover, and publish.
I know that many aspiring TEBEBA authors (including you) may find it an extreme sport trying to convert their files to ePUB. I experienced something similar in the past, but it's not that deep really.
You may do your conversion by downloading your file as ePUB on Google Docs (just like it's shown below). You may also utilise some online platforms that can help you with the conversion, either from Word document or from PDF.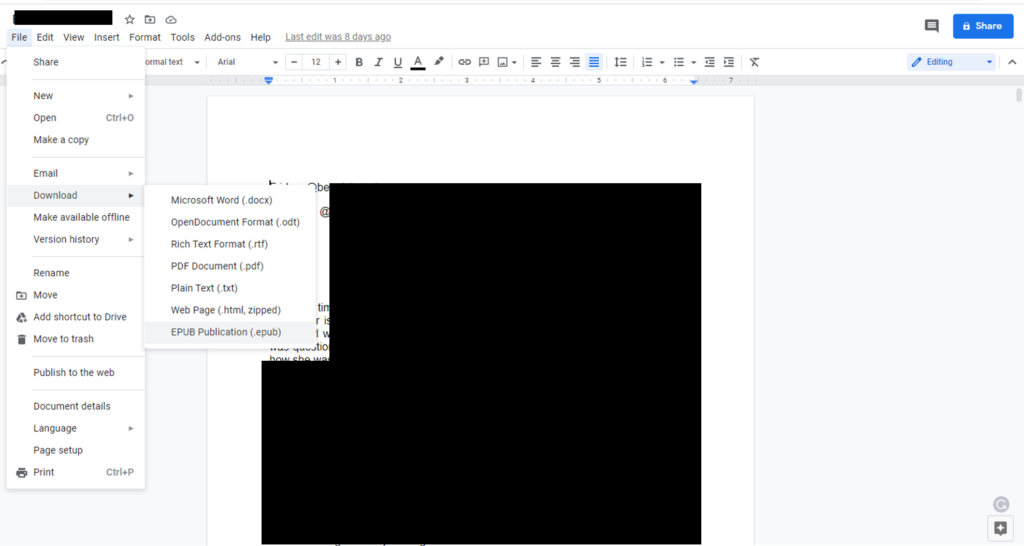 There You Go!
Already, you know the 3 basic things needed to publish on TEBEBA Books in just 3 minutes. However, ensure you have a stable internet connection, whether on your PC or mobile phone. When this is sorted, follow the above steps and you'll have your book published on the bookstore.
One other thing to note is that you can set the price for your books and make profit on them. Finally, one of the most trusted benefits you will always enjoy is the promotion of your books on the platform. With TEBEBA Books, your books are sure to spread all over the world!
If you have further enquiries to make about publishing on the bookstore, you can always send a mail to info@tebebabooks.com.